HOLMES AND WATSON
September 24, 2022
@
8:00 pm
–
October 22, 2022
@
11:00 pm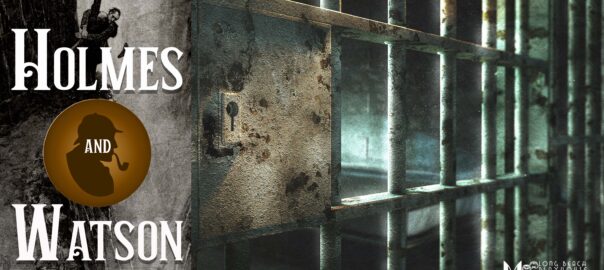 By Jeffrey Hatcher
Directed by Mitchell Nunn
Sherlock Holmes is dead. Or so it is assumed. The world knows the great detective went over the Reichenbach Falls with his nemesis Professor Moriarty. But when a telegram arrives informing Dr. Watson that three men, each claiming to be Holmes, have been committed to a remote asylum off the coast of Scotland, he must discover if they are all mad men, or if one of them could possibly be the real master detective.  Experience a truly elaborate and riveting game of twists and turns in this intelligent mystery thriller that will keep you on the edge of your seat!
CHOOSE YOUR DATE

:
COVID Patron Safety Protocol
Please know that at our performances you, and everyone in your party (including children), will be asked to:
Provide Proof of Vaccination or show a negative Covid test result from within the past 72 hours upon entry.
Wear a mask within the facility.
Voluntarily assume all risks related to potential exposure to COVID-19.
Any questions regarding the policy please call and speak to a staff member, 562-494-1014
CAST

:
Noah Wagner (WATSON)
Eldon Callaway (DR. EVANS)
Michael Paul King (ORDERLY/MORIARTY/INSPECTOR)
Kyla Druckman (MATRON)
Steve Shane (HOLMES 1)
Nik Lillard (HOLMES 2)
Jack Murphy (HOLMES 3)
SHOW TRAILER:
PREVIEW CLIP

:
PERFORMANCE  PHOTOS

: