Thanks to all our beloved donors, we couldn't do such great theatre without people like them!
The Long Beach Playhouse has been fortunate to receive grants from wonderful groups, such as;
Josephine Gumbiner Foundation, The Evalyn M. Bauer Foundation, F & M Bank

Supported in part by the City of Long Beach and Percent for the Arts.
This Organization is supported, in part, by the Los Angeles County Board of Supervisors through the Los Angeles County Arts Commission.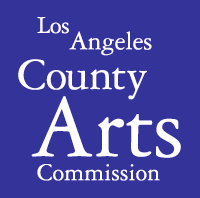 And a big THANK YOU to everyone who has contributed this year so far!
2018 Members and Donors    
Legacy Circle
Mary Lou Busby
Frankie Grover
Peggy Holmes
Joan A. Ryan
Platinum Producer ($10,000 and Up!)
Marlene Temple and The Temple Family Charitable Foundation
Honorary Producer ($1,000-$9,999)
Matt & Cynthia Amiot
Carol Apt
Roxanne Patmor
Cynthia Rustanius
Stuart B. Scudder
Dr. David Oh & Schuyler Smith
Pat & Ray Smith
Director ($500-$999)
Kaye Briegel
In Memory of Ronald Duffaut
John Gilbert
Anna Kalman
In Memory of Richard Meese
Cynthia Rustanius
Noah Wagner
Star ($200-$499)
Kathleen & Barry Blodgett
Cindy Costello
Lenore Rozner & Mike Crosby
Martin Fiebert
Susan Garcia
Harriet Whitmyer & Danial Golson
In Memory of Shirle Gottlieb
Steven & Judie Gratch
Mal Groff
Kerry Laughren Hedley
In Memory of Erich Hoerchner
Mari Hooper
Elizabeth Horin
John & Kimberly Keelin
Richard L. Kopps
Patricia McMaster
Gigi & Richard Meese
Naples Rib Company
Scott Mahlberg & Beth Nolan
Jane & Mitch Nunn
Jerry Barba & Stephen Olear
Susan & Michael Randolph
William & Polly Ridgeway
Johanna & Robert Tramazzo
Myrna Wigod
Ensemble ($50-$199)
Shelley Arnold
Matthew & Jacqueline Azzara
Boeing
Robert Bourguet
Evan Braude
Mary Carrillo
Sharyn Case
Judith Clarke
Nona Daly
Kathy & Carl DaSilva
caryn desai
Tony & Cyndy Diaz
Kristi Fischer
Laurie Fischer
Floyd & Annie Gills
Rommel Salas &
Brent Gilmore
Richard & Alvena Graham
Sarah Green
Mr. & Mrs. L Gresko
Lana Haines
Karen Harper
Carol Hobaugh
Dr. Glenn & Joyce Howard
Judith Johnsen
Sam & Donna Kelly
Clarice Kennelly
Nancy Koblensky
Joseph MacDonald
Joseph T. Mannix
Roxanne Martinez
Phillip & Barbara Materi
Colleen Kelly Maxfield
Janeice V. McConnell
Marilyn McGraa
Michael & Sara McNulty
Ken Miller
Terry & Barney Mooney
Terry Morgan
Rory Moroney
Margie & Paul Muns
Miles Nevin
Margaret Nolde
Susan Pasarow
Carol & Bill Pfeifer
Patricia Raymer
Rick Reischman
Stu & Laurie Rice
Dan & Becky Robbins
Anne Ryder
Lisa J. Salas
Vivian Santibanez
Bob & Susan Schrader
Allen Sewell
Robert Slater
Eric Steidl
Bruce & Carmen Tanis
Eliseo & Sue Tenorio
Edward Van Boemel
Jere Whitney
Liliana Witz-Hancsak
Nancy Ypma
Friends (Up to $49)
Bruce Eason
Kathleen Eaton
David & Joanne Feldman
Jacquelyn Grandt
Beverly Hampson
Karen Lucas
Diana Meusch
Louis & Charlotte Moskowitz
Susan Ragone
Joann Wiest
Brucelle Williamson
Carmen Sanders