The Long Beach Playhouse is one of the oldest continually running Community Theaters in the western United States.
Mission: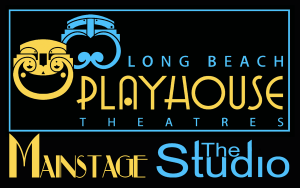 To celebrate the human experience while encouraging the participation of artist and audience alike.
Vision:
To serve our diverse community with quality theatre, strong educational programs and collaborative efforts. To produce socially significant, classic and contemporary plays.
Established in 1929, the Long Beach Playhouse is a landmark in the City of Long Beach. The Playhouse produces 13 shows annually while actively collaborating with other artists and arts organizations. Long Beach Playhouse cuts across age, gender, ethnic, and cultural boundaries to nurture and cultivate new and traditional audiences.
Cultural Equity and Inclusion Statement
The Long Beach Playhouse is committed to cultivating a diverse and inclusive environment for the community that it serves, including patrons, artists, staff, and volunteers. As a community theatre organization, we want to reflect the diverse Long Beach community which surrounds us.
Long Beach Playhouse will strive to carry out this commitment with regard to variances in culture and circumstance including gender, race, ethnicity, age, sexual orientation, class, religious beliefs, political beliefs, or other inclusive ideologies. Everyone in our community deserves a creative voice and access to a variety of cultural and artistic experiences.
This will be reflected in our programming, casting, and staffing. Prejudice, discrimination, and harassment are not conducive to diversity and inclusion at the Long Beach Playhouse. Those acts will not be tolerated.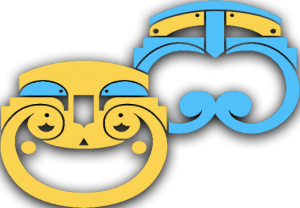 We offer our patrons:
* Quality productions at affordable prices
* Two beautiful air conditioned theaters
* Comfortable intimate seating close to the stage
* Refreshments before curtain and during intermissions.
* Art and sculpture exhibits in our Gallery
* Convenient, easy-to-reach location close to Garden Grove, San Diego and 605 freeways
* A really nice bunch of people who like what they do!
* Open 50 weeks a year
Two Theatres
The Mainstage has a thrust stage with horseshoe seating for 200 on three sides. Contemporary and classic dramas, comedies, and musicals are presented on the Mainstage each season.
The Studio Theater, a 98-seat proscenium stage on which experimental, contemporary, and adult-oriented works are performed.
*Note: The Studio Theatre is located on the Second Floor and there is no elevator service.
We also offer:
* Ongoing adult acting workshops
* Summer youth workshops in acting, vocal music, and dance
* Student Educational Outreach Program
* Internships in costuming
* A New Works Festival of stage readings of original plays
* Special fundraising performances for your non-profit organization
Entertainment Excellence…
Approximately 20,000 persons attend the Playhouse productions annually. The excellent quality of Playhouse productions is widely recognized throughout Southern California and both the Mainstage and Studio Theatrer consistently receive awards and critical acclaim. Season subscriptions are available for both theatres.
VISIT US – DIRECTIONS & MAP
The Long Beach Playhouse is located at:
5021 East Anaheim Street
Long Beach, CA 90804
We have a 78 Slot Parking Lot in the back of the building. Be sure to arrive early to grab a spot!
From the 405 FWY (South or North)
Exit SOUTH on Lakewood Blvd (exit 27) toward 23rd St
At the traffic circle, take the 2nd exit onto Pacific Coast Highway
Turn right at Clark Ave
Turn right at E Anaheim St
Destination will be on the right. We are right across from the Recreation Park Golf Course.
Long Beach Playhouse is the proud recipient of grants awarded by the following organizations: