ORDINARY DAYS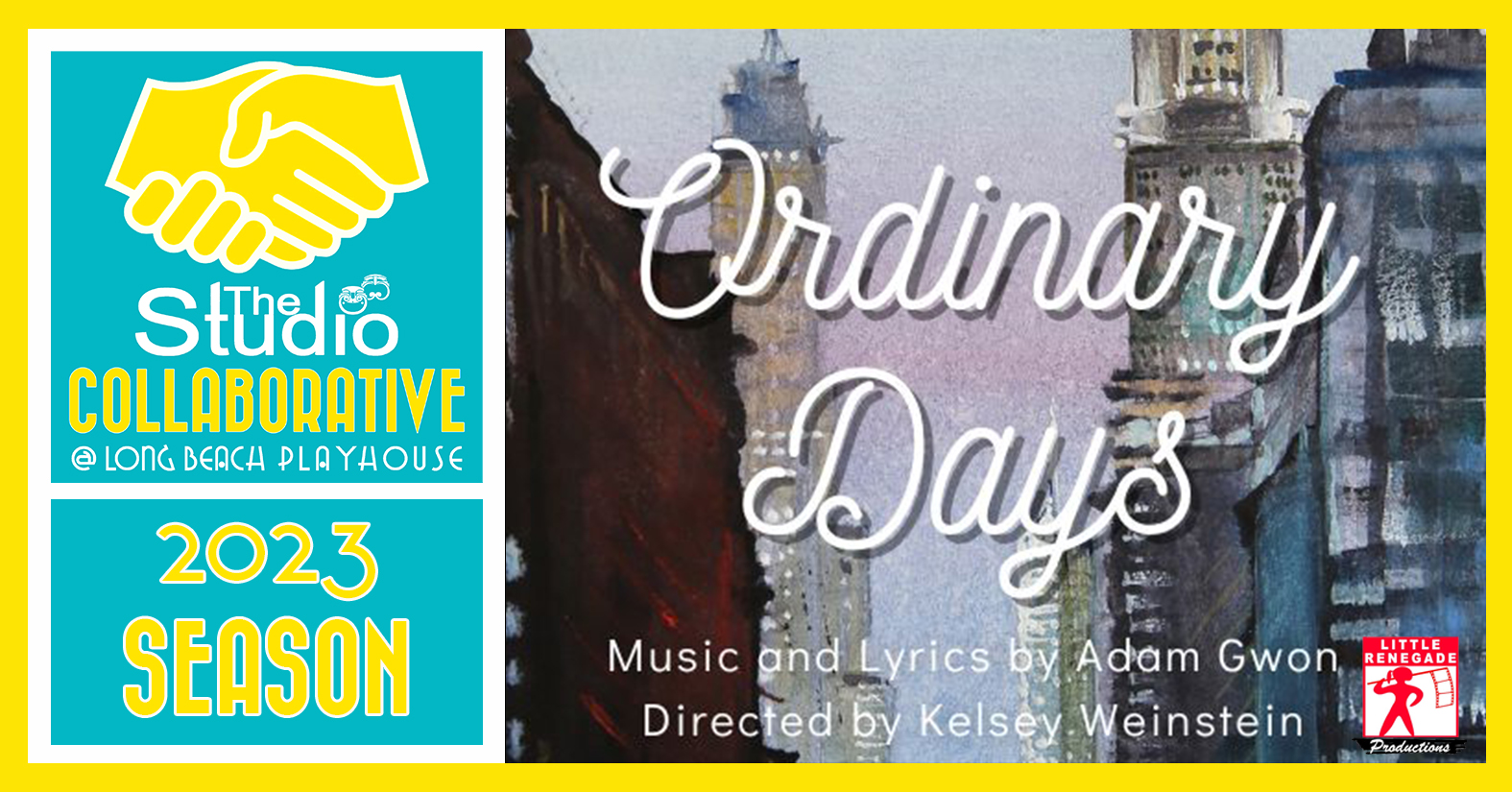 The Studio Collaborative: 

ORDINARY DAYS

Company: Little Renegade Productions

Dates: Mar. 3, 4 @ 8pm, Mar. 5 @ 2pm, 2023

Tickets: $20, $15 Student/Senior

All Collaborative Shows do not have assigned seating, so it is first come, first serve.

PLEASE NOTE: The Studio Theater is on the 2nd Floor, it is only accessible by stairs, there is no elevator.

COVID Patron Safety Protocol

Please know that at our performances you, and everyone in your party (including children), will be asked to:
Wear a mask within the theatre.
Voluntarily assume all risks related to potential exposure to COVID-19.
Any questions regarding the policy please call and speak to a staff member, 562-494-1014
Description:
Set in New York City, the musical follows four characters, Claire, Jason, Warren, and Deb, exploring how their ordinary lives connect in the most amazing ways. 
Company Statement:
Little Renegade Productions is a Los Angeles based production company, bringing music, film theater and truth to the stage and screen.
The LBP Studio Collaborative Season offers outside, local theatre companies and performing arts organizations the opportunity to produce their own shows in our Studio Theater.
March 3, 2023
@
8:00 pm
–
March 5, 2023
@
5:00 pm