THE 25TH ANNUAL PUTNAM COUNTY SPELLING BEE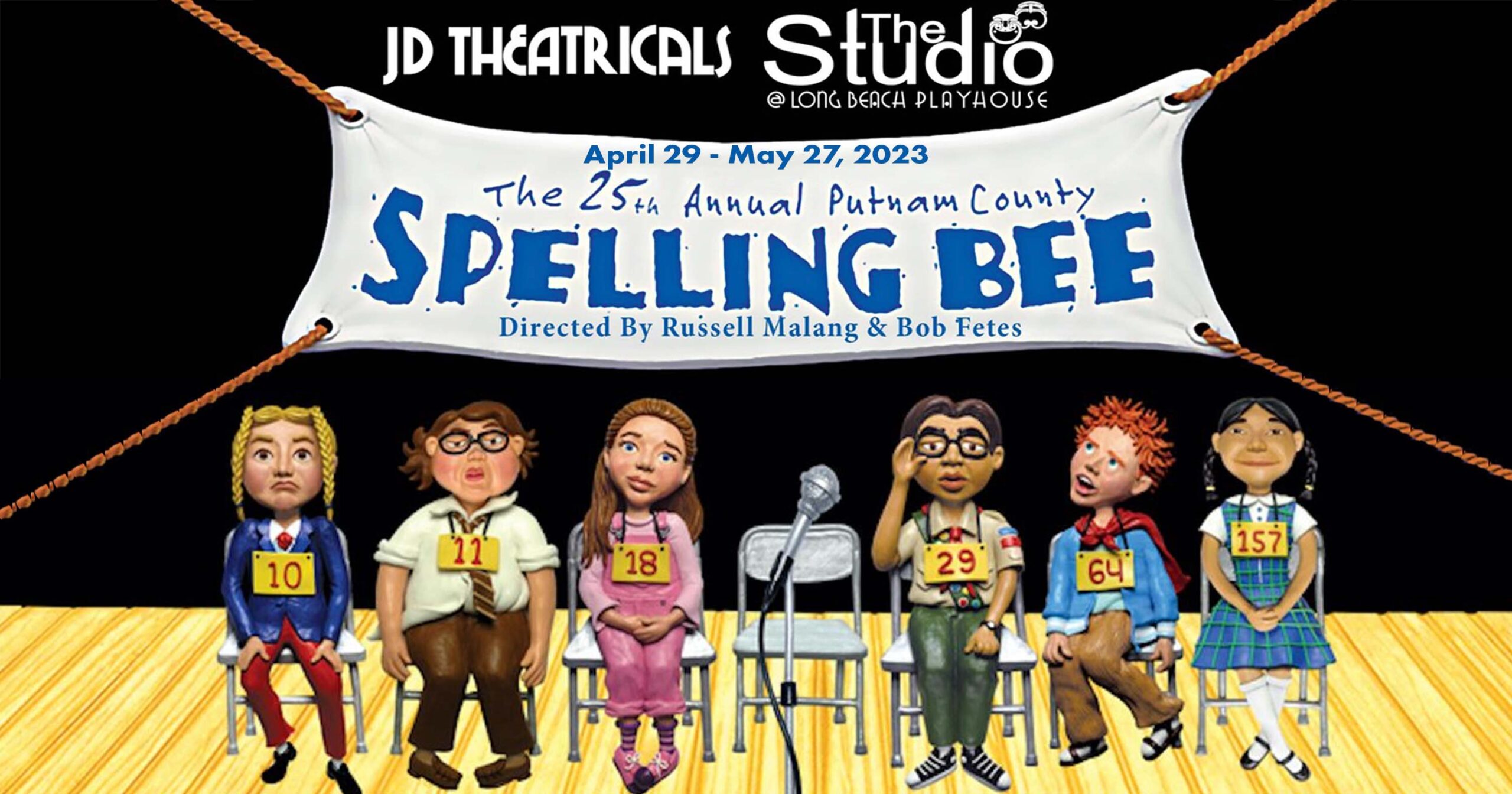 THE 25TH ANNUAL PUTNAM COUNTY SPELLING BEE
Produced by JD Theatricals in Collaboration with the Long Beach Playhouse
Playing in the Long Beach Playhouse's Studio Theater
April 29 – May 27, 2023
Music and Lyrics by William Finn, Book by Rachel Sheinkin, Conceived by Rebecca Feldman with Additional Material by Jay Reiss
Producer: James Huffman
Directors: Russell Malang and Bob Fetes
Choreographer: Bethanie Lyon
Musical Director: Matt Koutroulis
DESCRIPTION OF SHOW:
This is JD Theatricals Production produced in Collaboration with the Long Beach Playhouse
This heartfelt musical comedy follows an eclectic group of "tweens" who compete for the spelling championship of a lifetime. While candidly disclosing hilarious and touching stories from their home lives, they spell their way through a series of (potentially made-up) words, hoping never to hear the soul-crushing "ding" of the bell that signals a spelling mistake. Eight spellers enter; one speller leaves! At least the losers get a juice box. A riotous ride, complete with audience participation, The 25th Annual Putnam County Spelling Bee is a delightful den of comedic genius. Produced by JD Theatricals in collaboration with the Long Beach Playhouse.
PLEASE NOTE: The Studio Theater is on the 2nd Floor, it is only accessible by stairs, there is no elevator.
COVID Patron Safety Protocol
Masks are strongly encouraged to be worn inside the theatre spaces, but are not required except for special performances.
Masks are required for those coughing and sneezing
Masks are available for any patron or volunteer who would like or need one
April 29
@
8:00 pm
–
May 27
@
11:00 pm