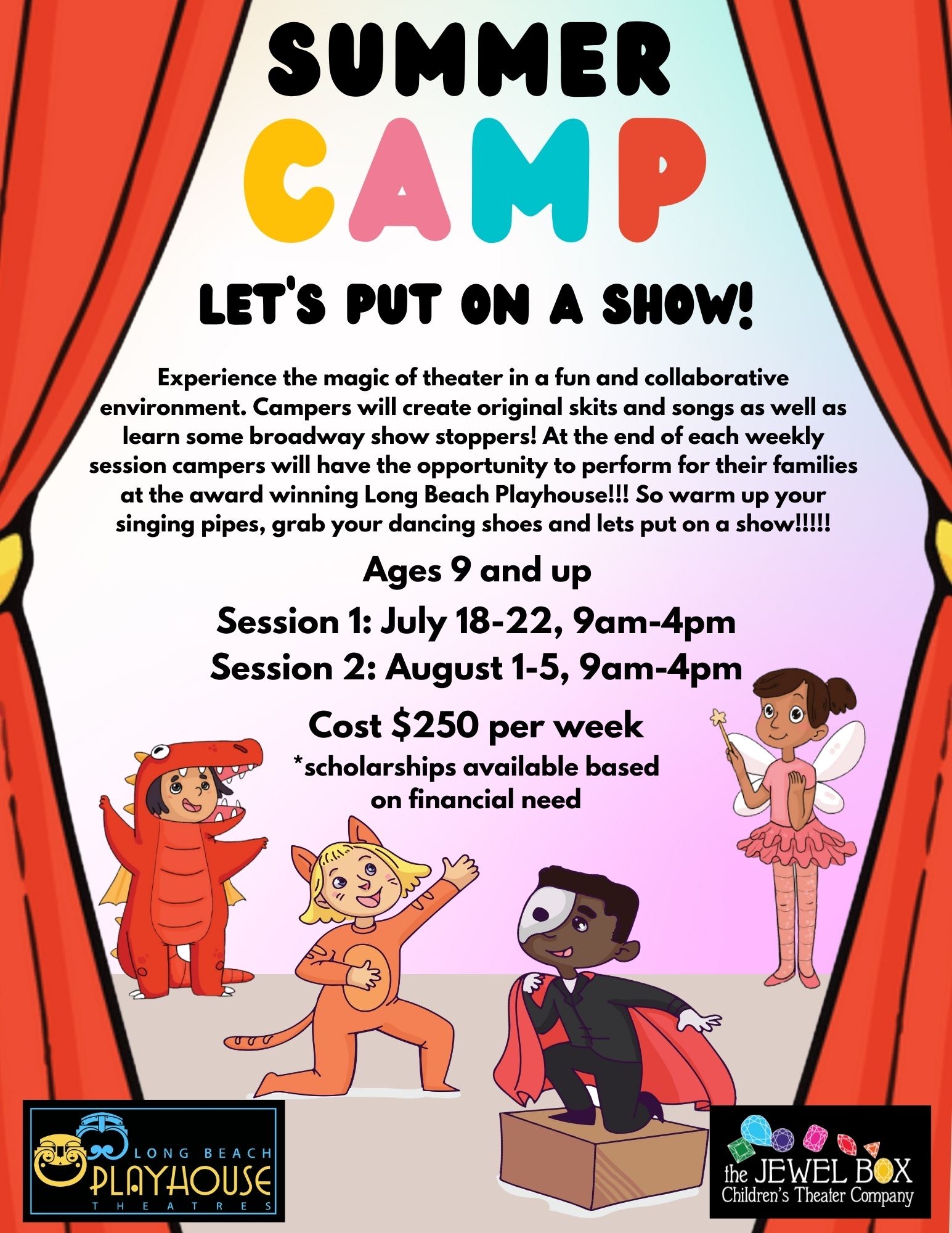 Ages 9 and Up
First Session  July 18 – 22 , 2022
Second Session  August 1 – 5 , 2022
LBP and Jewel Box will be offering a week long camp in July and another week long camp in August.
Registration form and Scholarship Request form below!
For those requesting Scholarship Funds please fill out both forms below. Thank you!
Payment will be taken closer to camp start date. Cash, checks, and credit cards are accepted.
Tuition: $250 per week
To find out more about Jewel Box you can visit their main website HERE