Agatha Christie's TOWARDS ZERO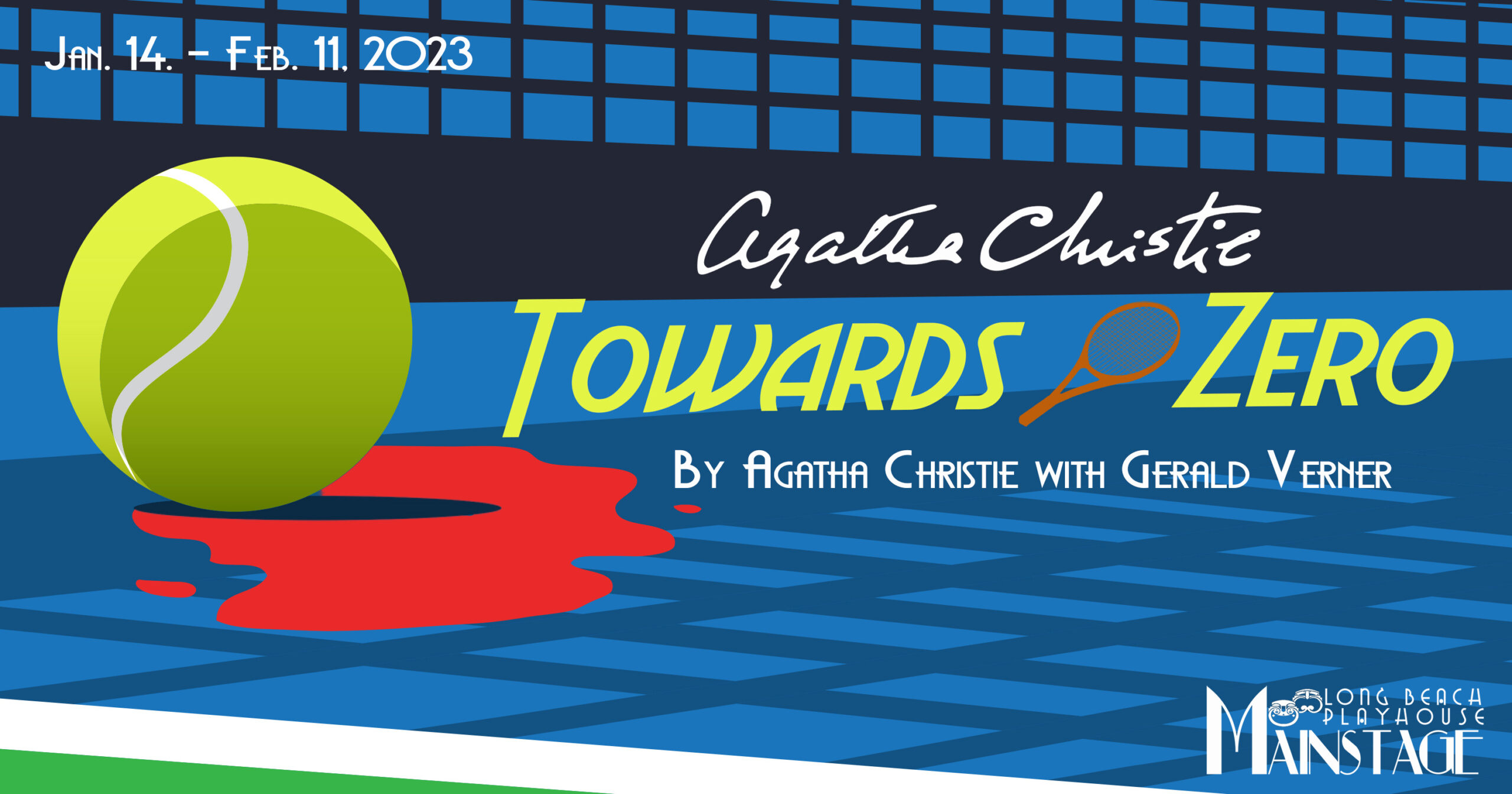 TOWARDS ZERO
By Agatha Christie with Gerald Verner
Jan. 14. – Feb. 11, 2023
Directed by Holland Renton
When a house party gathers at Gull's Point, the seaside home of Lady Tressilian, her nephew, tennis star Neville Strange finds himself caught between his old wife Audrey and his new flame Kay.  In this nail-biting thriller from the Queen of Mystery herself, Agatha Christie, we probe the psychology of jealousy in the shadow of a savage and brutal murder. This is a double parlor game as before we guess the killer, we are invited to guess who is going to be killed. Can Detective Battle unpeel this investigation before the zero hour comes, or is this his final match? Forty – Love!
CHOOSE A DATE

:

This Production Closed Feb. 11, 2023
COVID Patron Safety Protocol
Please know that at our performances you, and everyone in your party (including children), will be asked to:
Wear a mask within the facility.
Voluntarily assume all risks related to potential exposure to COVID-19.
Any questions regarding the policy please call and speak to a staff member, 562-494-1014
This Show Contains:
Flashing Lights and Thunder Effects
Simulated Smoking
Simulated Scenes of Violence
Act One is Approx. 55 min.
There will be a 15 Minute Intermission
Act Two is Approx. 1hr. 10 min.
SHOW TRAILER

:
PERFORMANCE PHOTOS

:
CAST

:
Jordan Brayboy (KAY STRANGE)
Mark Carlin (THOMAS ROYDE)
Samantha Haase (MARY ALDIN)
Spencer Douglas (MATHEW TREVES)
Alex Piper (NEVILE STRANGE)
Carmen Tunis (LADY TRESSILIAN)
Milena Gotch (AUDREY STRANGE)
Charlie Rodriguez (TED LATIMER)
Lee Samuel Tanng (SUPERINTENDENT BATTLE)
Ben Pettis (INSPECTOR LEACH)
January 13
@
8:00 pm
–
February 11
@
11:00 pm