GROUP CHAT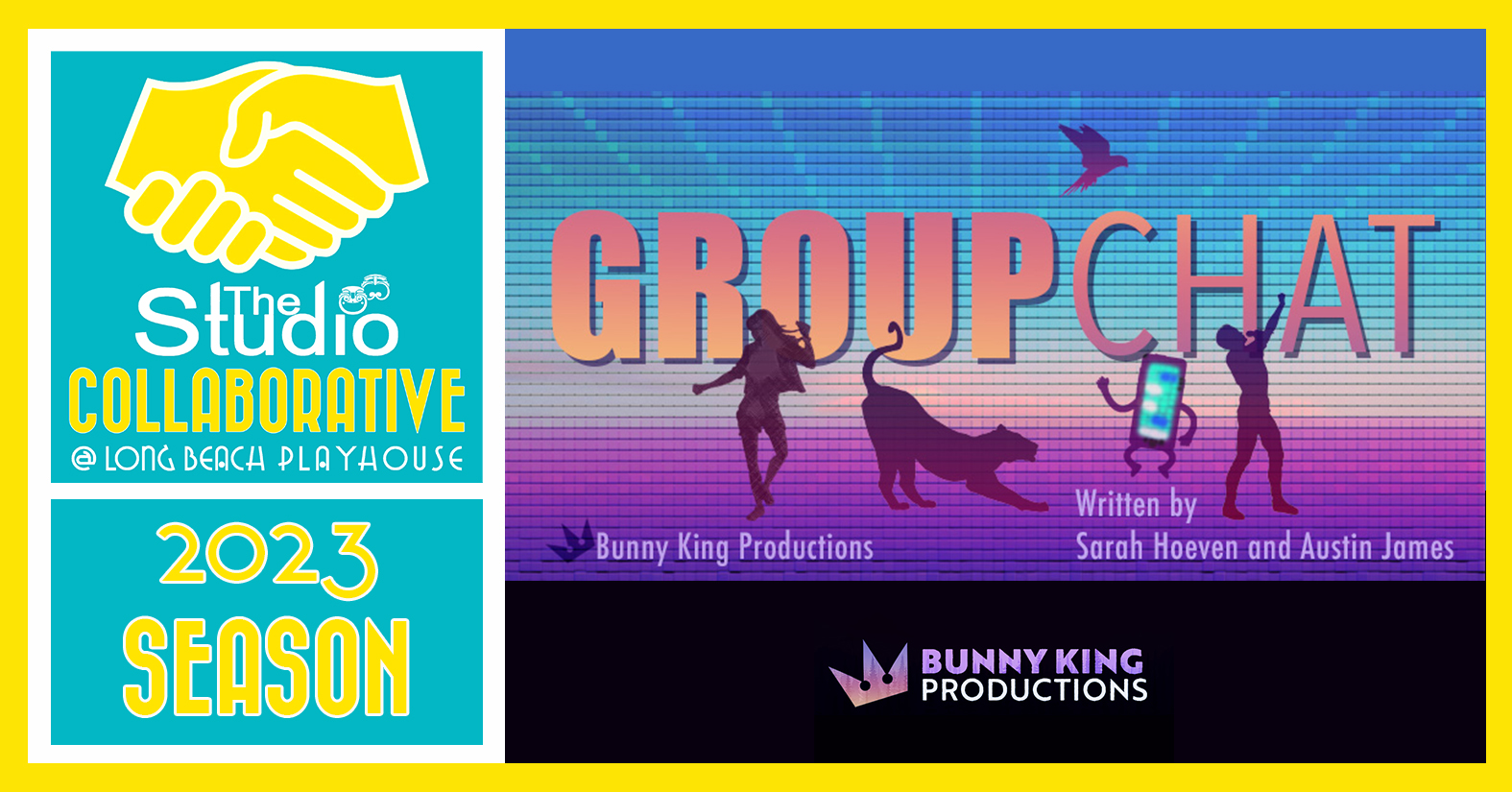 The Studio Collaborative: GROUP CHAT
Company: Bunny King Productions
Dates: Feb. 24, 25 @ 8pm, Feb. 26 @ 2pm, 2023
Tickets: $20
All Collaborative Shows do not have assigned seating, so it is first come, first serve.
PLEASE NOTE: The Studio Theater is on the 2nd Floor, it is only accessible by stairs, there is no elevator.
COVID Patron Safety Protocol
Please know that at our performances you, and everyone in your party (including children), will be asked to:
Wear a mask within the theatre.
Voluntarily assume all risks related to potential exposure to COVID-19.
Any questions regarding the policy please call and speak to a staff member, 562-494-1014
Description:

 
This witty, fast-paced ensemble piece takes the audience on a unique adventure ranging from the surprising order of wildlife society to the dark, dangerous jungles of the internet. Featuring lions, people, trolls, music and more, the seemingly unrelated stories unfold revealing the possibility that we may not live as far apart as we think. Despite the vast distances in our disparate perspectives, perhaps common ground is within reach.
Company Statement:
Bunny King Productions, home of Zoom's Fairy Tales and Madame Safarie's Musings, is an entertainment company that brings creative visions to light on stage and screen.
The LBP Studio Collaborative Season offers outside, local theatre companies and performing arts organizations the opportunity to produce their own shows in our Studio Theater.
February 24
@
8:00 pm
–
February 26
@
5:00 pm