SHE KILLS MONSTERS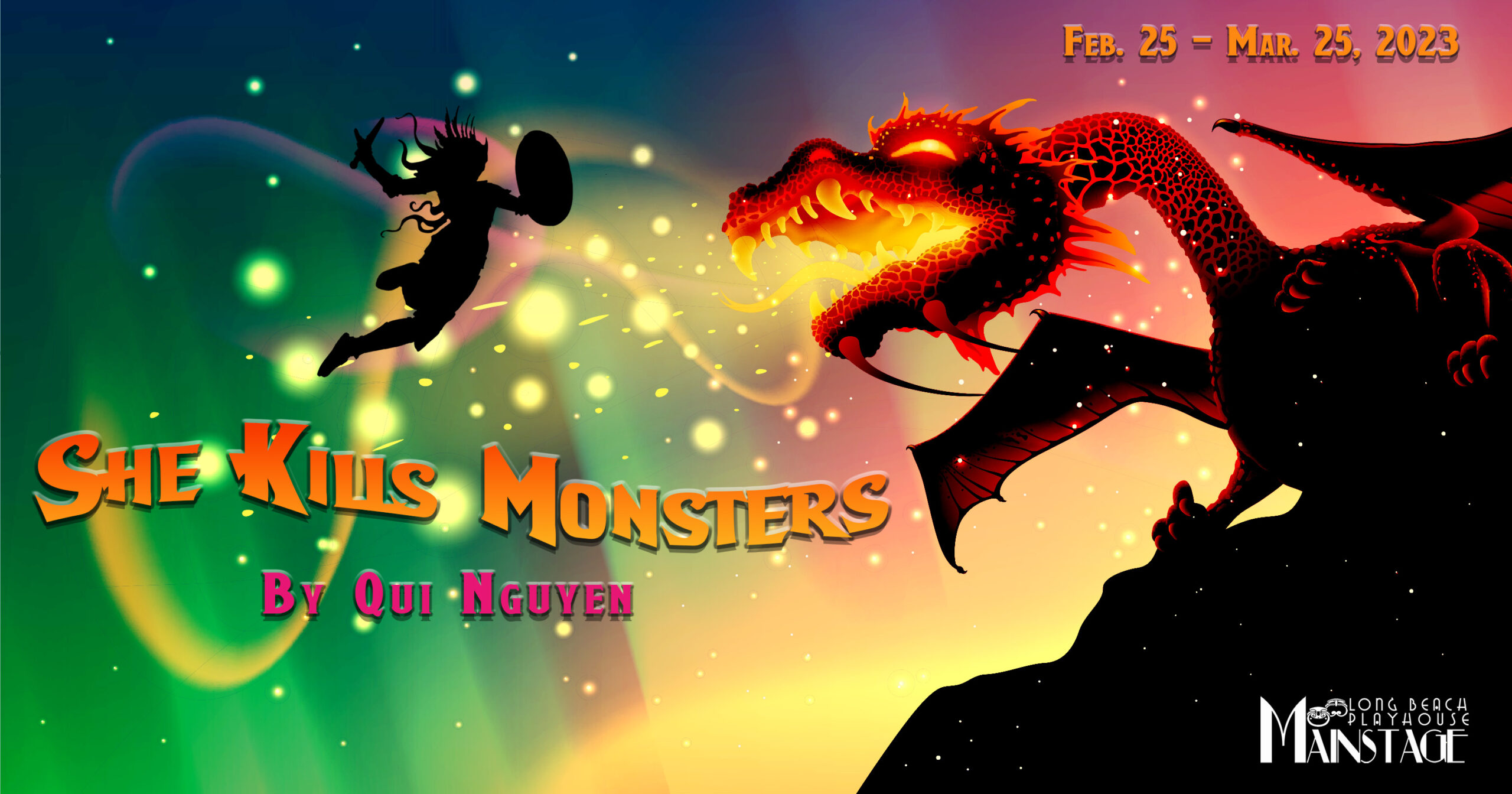 SHE KILLS MONSTERS
By Qui Nguyen
Feb. 25 – Mar. 25, 2023
Directed by Shinshin Yuder Tsai
After Agnes Evans loses her family in a car crash, she leaves her childhood home in Ohio, haunted by the death of her teenage sister, Tilly. But when Agnes finds Tilly's Dungeons & Dragons notebook and decides to start playing it with her sister's colorful teenage friends, she finds herself catapulted into a journey of discovery and action-packed adventure in the imaginary world that was her sister's refuge. In this high-octane dramatic comedy laden with homicidal fairies, nasty ogres, and 90s pop culture, acclaimed playwright Qui Nguyen offers a heart-pounding homage to the geek, the outsider,  and the warrior within us all.
CHOOSE A DATE

:
COVID Patron Safety Protocol
Please know that at our performances you, and everyone in your party (including children), will be asked to:
Wear a mask within the facility.
Voluntarily assume all risks related to potential exposure to COVID-19.
Any questions regarding the policy please call and speak to a staff member, 562-494-1014
February 24
@
8:00 pm
–
March 25
@
11:00 pm