NOBODY LOVES A TELEMARKETER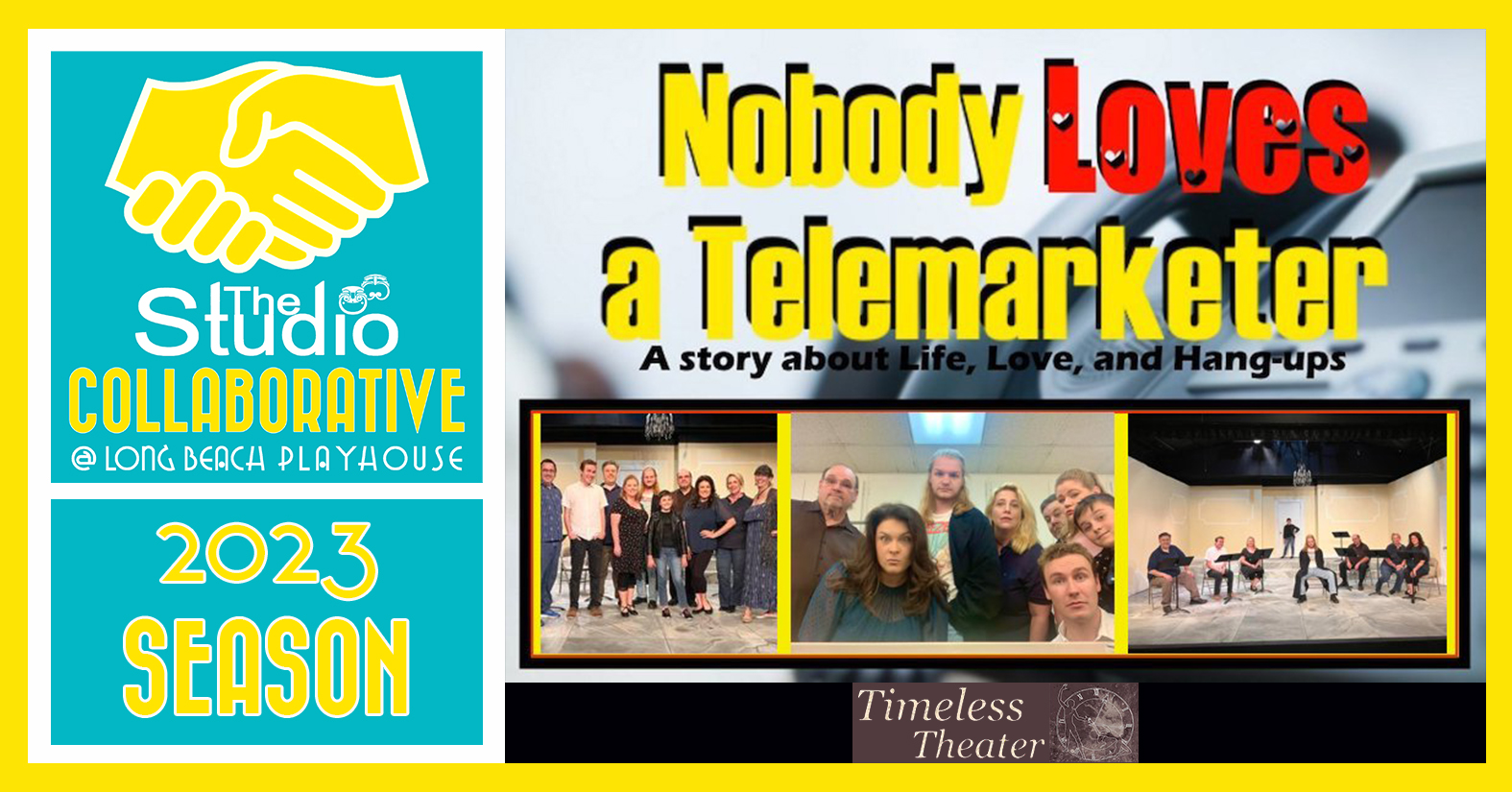 The Studio Collaborative: 

NOBODY LOVES A TELEMARKETER

Company: Timeless Theater

Dates: Mar. 17, 18 @ 8pm, Mar. 19 @ 2pm, 2023

Tickets: $15

All Collaborative Shows do not have assigned seating, so it is first come, first serve.

PLEASE NOTE: The Studio Theater is on the 2nd Floor, it is only accessible by stairs, there is no elevator.

COVID Patron Safety Protocol
Masks are strongly encouraged to be worn inside the theatre spaces, but are not required except for special performances.
Masks are required for those coughing and sneezing
Masks are available for any patron or volunteer who would like or need one
Description:
Nobody Loves a Telemarketer is a delightful romantic comedy about life, love, and their hang ups. Martin, a telemarketer with a debilitating fear of rejection, and his coworker Harry, who takes delight in harassing people over the phone, are met with a cheery new employee who has no idea what she is getting herself into. Along with their eccentric cohort, will Harry go too far and Martin not far enough?
Company Statement:
Timeless Theater is a company started by Sean Wellengard producing plays that he wrote, which have culminated in a book Timeless Theater: Monologue and Play Book.
The LBP Studio Collaborative Season offers outside, local theatre companies and performing arts organizations the opportunity to produce their own shows in our Studio Theater.
March 17
@
8:00 pm
–
March 19
@
5:00 pm