PLAYS IN A DAY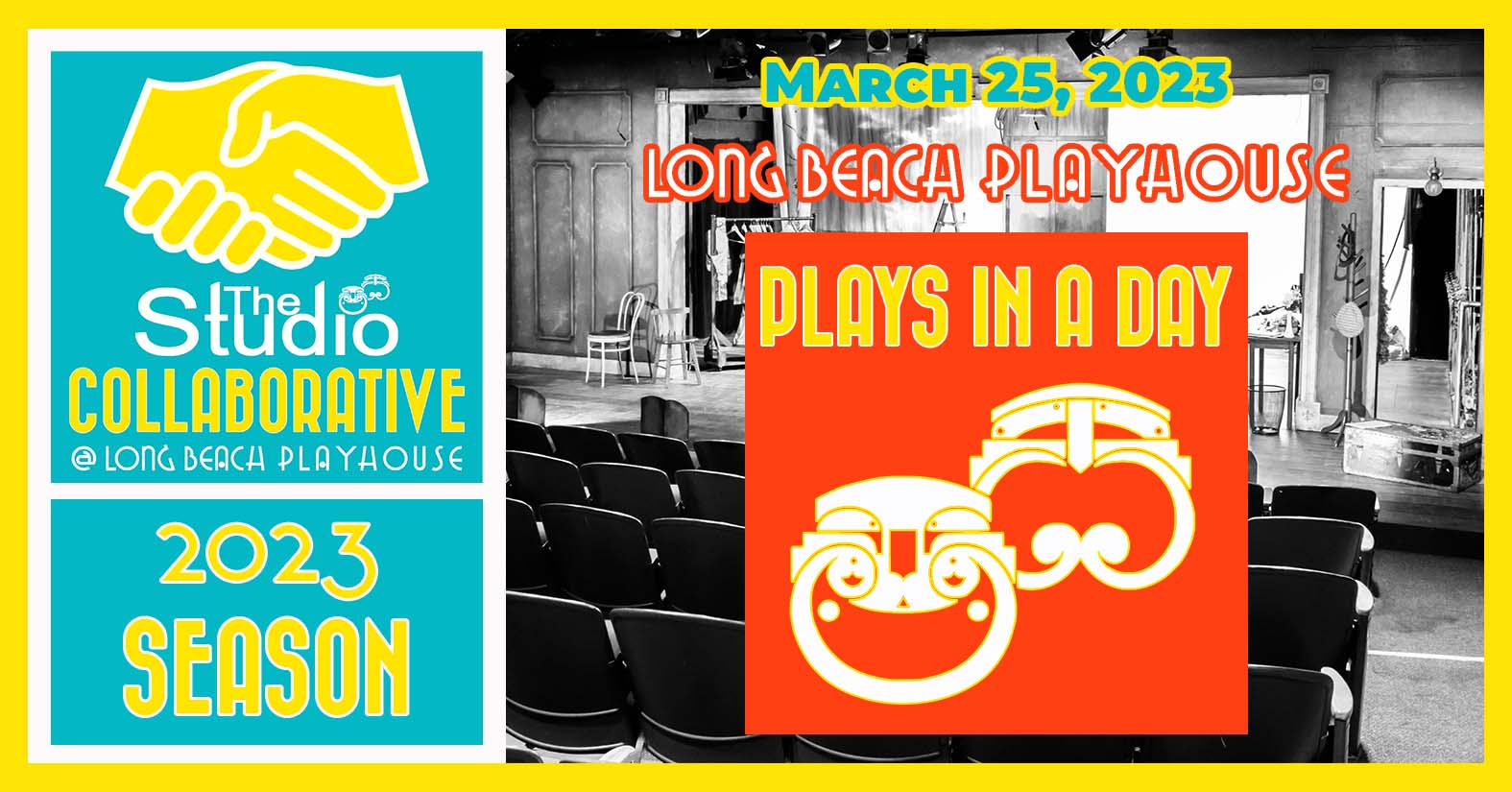 The Studio Collaborative: PLAYS IN A DAY
Company: LBP, Alex Shewchuk, producing
Dates: Mar. 25 @ 8pm, 2023
Tickets: $10
All Collaborative Shows do not have assigned seating, so it is first come, first serve.
PLEASE NOTE: The Studio Theater is on the 2nd Floor, it is only accessible by stairs, there is no elevator.
COVID Patron Safety Protocol
Please know that at our performances you, and everyone in your party (including children), will be asked to:
Wear a mask within the theatre.
Voluntarily assume all risks related to potential exposure to COVID-19.
Any questions regarding the policy please call and speak to a staff member, 562-494-1014
Description:
Join us for an exhilarating evening of theatre. Witness the work of exhausted writers, frantic actors, and impulsive directors as they strive to create the debut performance of a show that will never be seen again! All the shows presented will be written, rehearsed, and performed in just one day!
March 25, 2023
@
8:00 pm
–
10:00 pm