RELATIVELY SPEAKING
November 4, 2022
@
8:00 pm
–
December 3, 2022
@
11:00 pm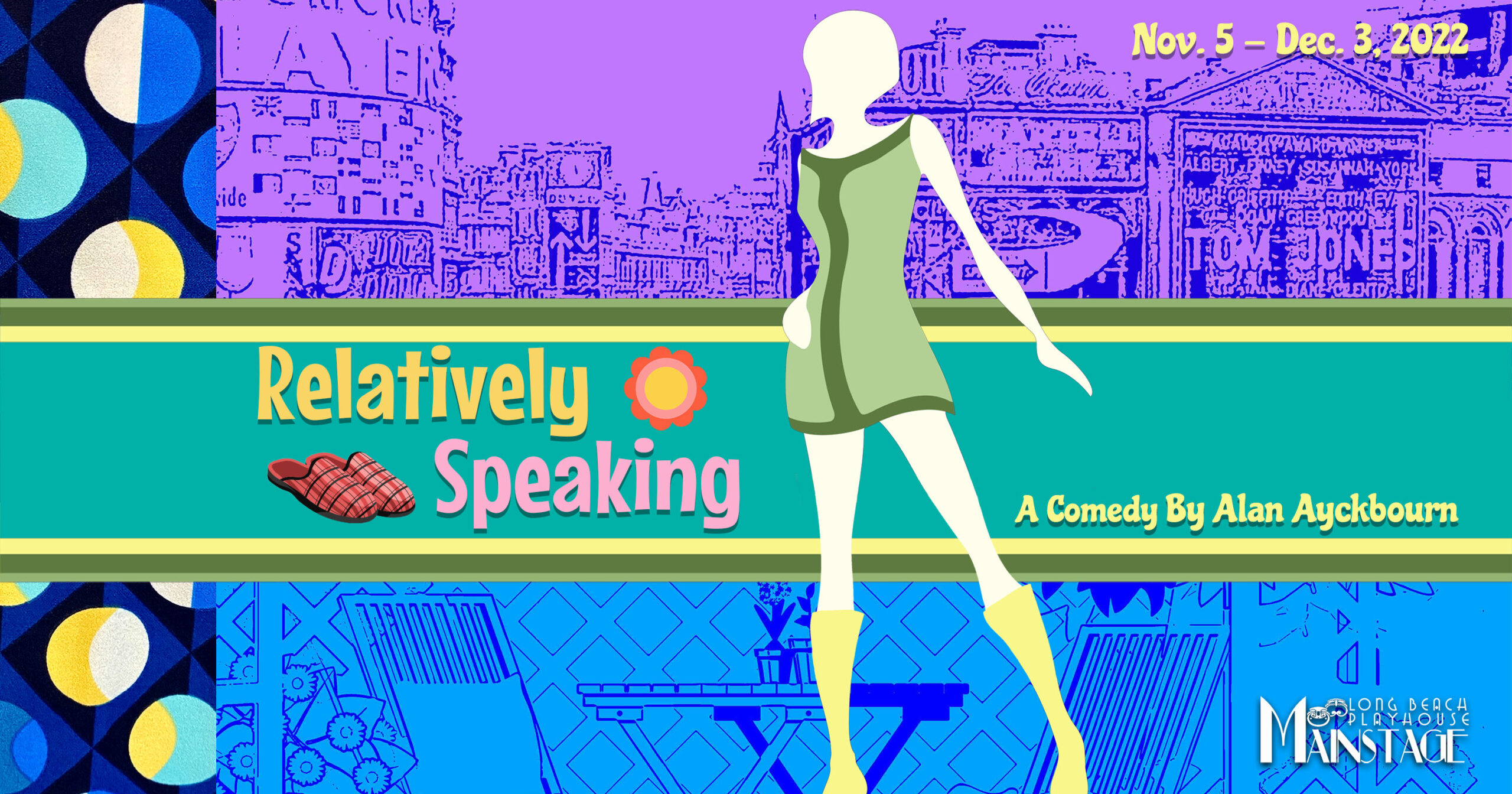 By Alan Ayckbourn
Directed by Allen Sewell
Greg and Ginny find themselves most compatible.  But when Greg finds a pair of men's slippers under Ginny's bed that aren't his, she tells him they are her father's. Ginny is reticent to introduce him to her parents, so Greg decides to surprise her and his future in-laws by meeting them himself.  Hilarious misunderstandings ensue as past infidelities are nearly exposed and no one can be sure of who is in love with whom in this deliciously heady British comedy.
CHOOSE YOUR DATE

:
COVID Patron Safety Protocol
Please know that at our performances you, and everyone in your party (including children), will be asked to:
Wear a mask within the theatre.
Voluntarily assume all risks related to potential exposure to COVID-19.
Any questions regarding the policy please call and speak to a staff member, 562-494-1014
This Show Contains:
Mild Adult Language and Themes
Simulated Smoking
Pulsing Lights
Many Mistaken Identities
The Love of Gardening
This is a Two Act Show,
with one, 15 min. Intermission
• Act I is Approx. 55 min.
• 15 Minute Intermission
• Act II is Approx. 45 mins.
TRAILER FOR THE SHOW

:
PREVIEW CLIP

:
PERFORMANCE PHOTOS

:
CAST

:
Jeffrey Benion (GREG)
Elizabeth Ginnett Cox (GINNY)
Tod Walker (PHILIP)
Sarah-Jane Finch (SHEILA)