WELCOME TO THE VANTAGE POINT
January 28, 2022
@
8:00 pm
–
January 29, 2022
@
11:00 pm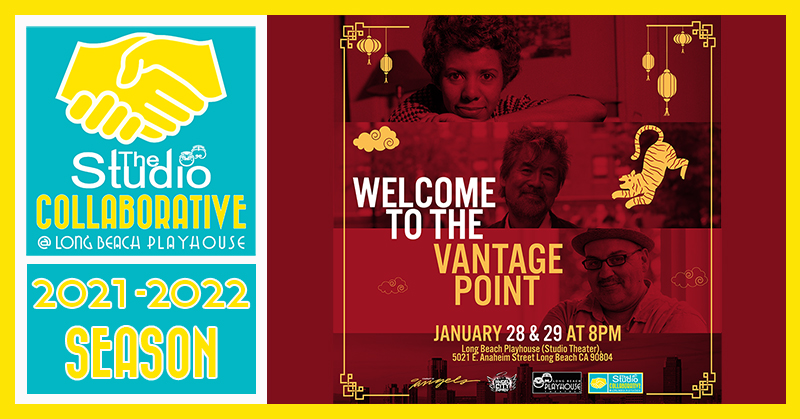 The Studio Collaborative: WELCOME TO THE VANTAGE POINT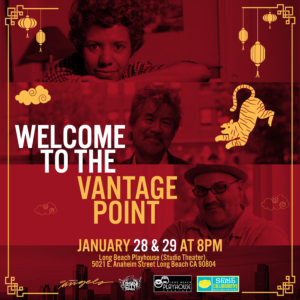 Company: Company of Angels Dates: Jan. 28 & 29 @ 8pm, 2022 Tickets: $15
Description:

 
Celebrate the Lunar New Year as Company of Angels presents, "Welcome to the Vantage Point," an improvised family-friendly comedy show. Take a theatrical journey through a diverse landscape of American theater as we use your audience suggestions to improvise scenes in three iconic theatrical styles.
Company Statement:

 
Honoring our history as the oldest non-profit professional equity waiver theater in Los Angeles, Company of Angels produces theater that reflects and responds to the richness, diversity, and complexity that is our city. Our Company of diverse theater artists fosters mutual learning partnerships with the residents of Los Angeles through artistic development opportunities, community building enterprises, and life experiences. Company of Angels develops emerging artists, creates new work, and re-envisions theater to entertain new audiences and serve the City of Angels.
The LBP Studio Collaborative Season offers outside, local theatre companies and performing arts organizations the opportunity to produce their own shows in our Studio Theater.