LEMUR MOM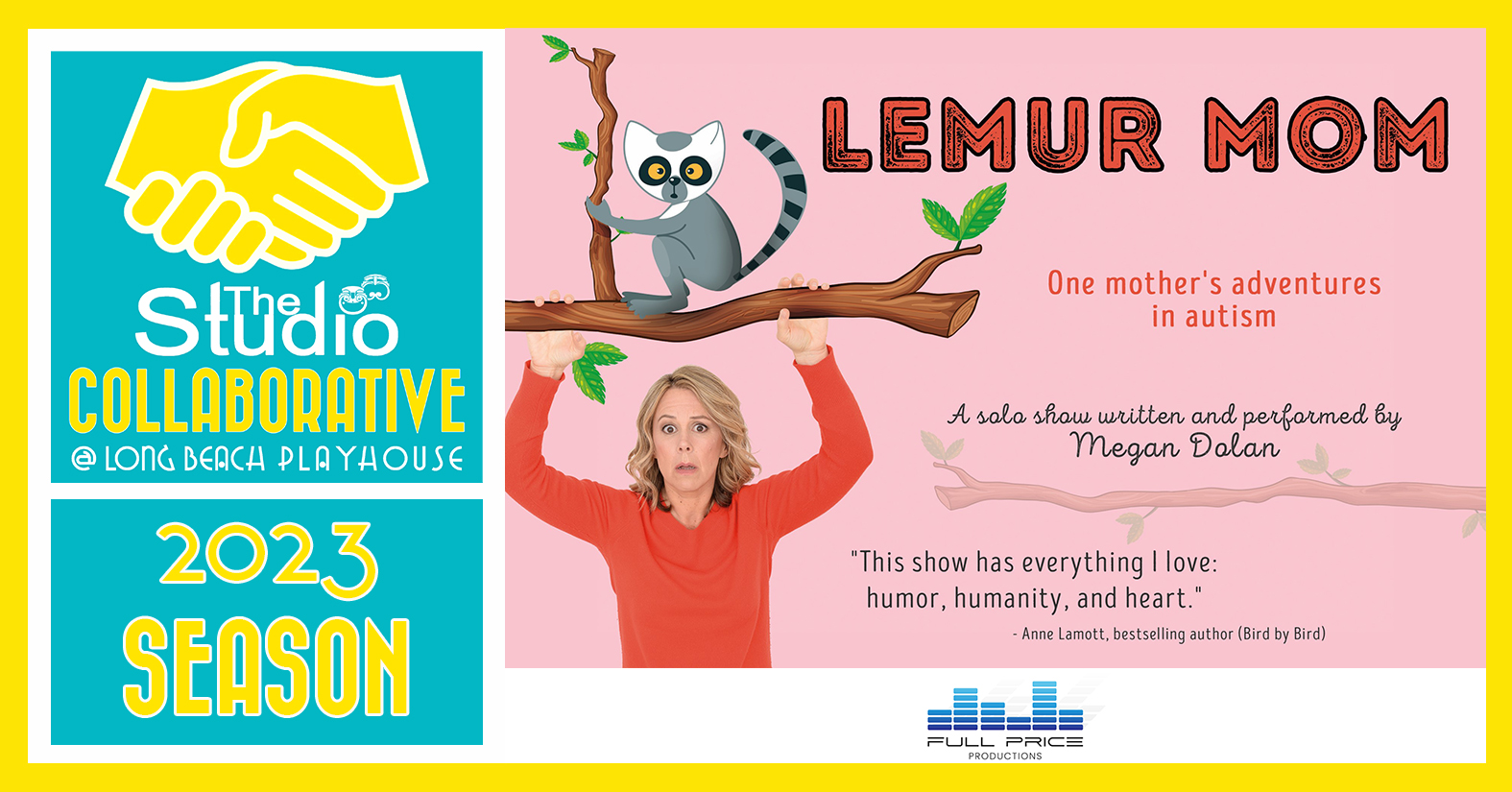 The Studio Collaborative: LEMUR MOM
Company: Full Price Productions
Dates: Jan. 27, 28 @ 8pm, Jan. 29 @ 2pm, 2023
Tickets: $20
All Collaborative Shows do not have assigned seating, so it is first come, first serve.
PLEASE NOTE: The Studio Theater is on the 2nd Floor, it is only accessible by stairs, there is no elevator.
COVID Patron Safety Protocol
Please know that at our performances you, and everyone in your party (including children), will be asked to:
Wear a mask within the theatre.
Voluntarily assume all risks related to potential exposure to COVID-19.
Any questions regarding the policy please call and speak to a staff member, 562-494-1014
Description:
Lemur Mom is a special needs comedy for a neuro-diverse universe. Written and performed by Megan Dolan, it is a heartbreaking and hilarious theatrical journey from diagnosis through support groups, child psychologists, and play-dates – trying to help her young son communicate. It's a poignant and surprisingly funny transformation as Megan moves from believing she's the wrong mom to accepting she's the perfect mom for her unique and gifted son.
Company Statement:
Full Price Productions is a Long Beach based small business focused on providing positive, challenging, and joyful theatre, storytelling projects, films, performances, and entertainments. We offer services from audition coaching and actor self-tapes to performer loan outs for TV and film projects; from theatrical direction to film production.
The LBP Studio Collaborative Season offers outside, local theatre companies and performing arts organizations the opportunity to produce their own shows in our Studio Theater.
January 27, 2023
@
8:00 pm
–
January 29, 2023
@
5:00 pm