AGNES OF GOD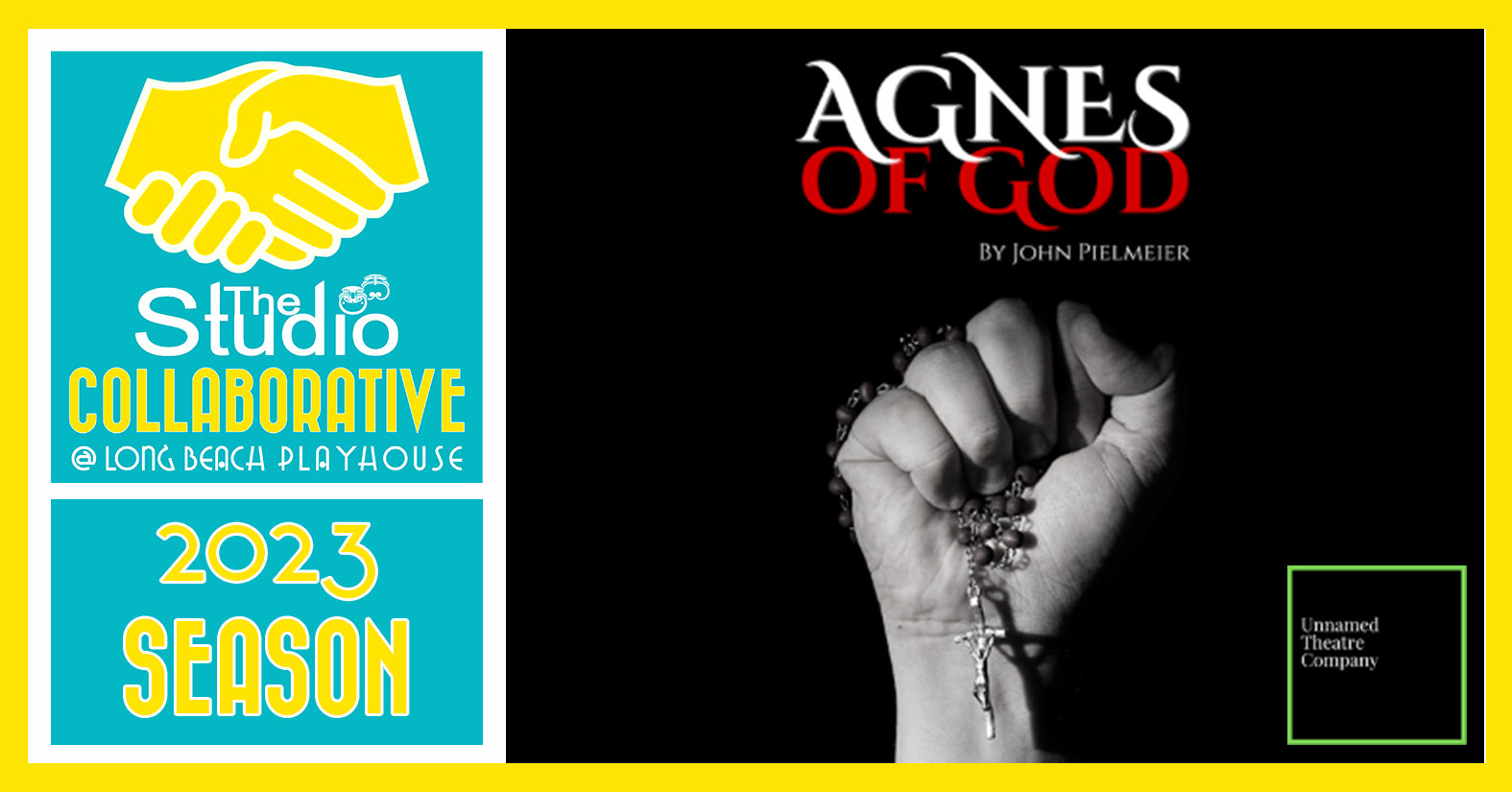 The Studio Collaborative: AGNES OF GOD
Company: Unnamed Theatre Company
Dates: Jan. 20, 21 @ 8pm, Jan. 22 @ 2pm, 2023
Tickets: $24 regular, $20 Student/Senior/Military
All Collaborative Shows do not have assigned seating, so it is first come, first serve.
PLEASE NOTE: The Studio Theater is on the 2nd Floor, it is only accessible by stairs, there is no elevator.
COVID Patron Safety Protocol
Please know that at our performances you, and everyone in your party (including children), will be asked to:
Wear a mask within the theatre.
Voluntarily assume all risks related to potential exposure to COVID-19.
Any questions regarding the policy please call and speak to a staff member, 562-494-1014
Description:
A young nun who claims she gave a virgin birth is accused of murdering her child. A psychiatrist assigned to the case faces off with the Mother Superior. All 3 women explore questions of faith, memory, and the meaning of sainthood.
Company Statement:
We're smart, scrappy and sprightly theatre creators who affirm that art should honor the humanity of all peoples. We seek to uplift and empower the voices of the unheard, the unattended to and the undesired, so that we may create theatre experiences that touch the souls of our community and push the boundaries of creativity.
The LBP Studio Collaborative Season offers outside, local theatre companies and performing arts organizations the opportunity to produce their own shows in our Studio Theater.
January 20, 2023
@
8:00 pm
–
January 22, 2023
@
2:00 pm